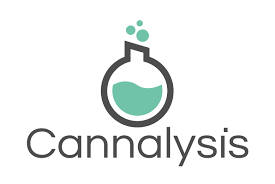 Cannalysis, a Santa Ana, California-based ISO accredited and state-licensed cannabis testing laboratory, raised $22m in Series A funding.
CanLab made the investment.
The company intends to use the funds to:
– double the size of its headquarters,
– expand its presence into additional states and
– continue to scale its advanced robotics and data-automation testing services and operations.
"This additional capital allows us to accelerate development and scalability, and continue to provide innovative solutions for our customers," said Brian Lannon, CEO of Cannalysis. "By utilizing technology developed in-house (including robotics and automation as well as a proprietary software platform), paired with the brightest scientific minds in the field, we are able to provide accurate and robust cannabis and hemp testing at scale with an unparalleled user experience."
"The ability to stay nimble through this constantly evolving industry is paramount," said Lannon. "One great example is the recent scare of vitamin E acetate in vape products. Having the resources to dedicate an extra mass spectrometer to this test allows our customers supply chains to remain uninterrupted while showing end users that their products meet the highest standards."
Founded in 2015 by Brian Lannon, CEO, Cannalysis is an ISO/IEC 17025 accredited and state-licensed cannabis and hemp testing laboratory headquartered in a facility in Santa Ana, CA.
Through its online portal, cultivators and manufacturers can monitor testing progress and access its APIs to automate the flow of data between third-party platforms, like Weedmaps, and integrate directly with internal ERP systems.
Cannalysis also provides its customers with value-add tools and services like state-compliant labeling and Ph.D. consultations that help identify and advise on process change and testing parameters to improve processes.